Best Hotels in St. Maarten for the Ultimate Vacation
Accommodations are the first thing that comes to mind while planning a vacation. A successful trip means to keep everything properly planned and organized. It saves time and hustle in making the right choices for lodging. 
Honestly, it is a bit difficult to make the arrangements once you reached the new destination because you are not aware of the places and routes. It's way easier to book and plan your trip in the comfort of your own living room. 
The most important thing that comes first in mind is where to stay? Otherwise, it's difficult to enjoy a trip if you end up at the wrong choice of a hotel. 
The hotel we choose must have a peaceful atmosphere, comfortable facilities, and high-quality services available. If a person and their family aren't comfortable, then they won't be able to enjoy their vacation fully. 
As you may have guessed by now there are numerous hotels, guesthouses, and luxury condos available all year round to St.Maarten tourists. We will mention a list of them at the end of this article, for your information and convenience. 
These hotels are at the top of the list, and the majority of the clients prefer to stay in these hotels because of their services, restaurants, and location. Here's the list of some of the hotels that have made a remarkable place in the hearts of its visitors, time and time over again. 
Sonesta Maho 4 Star/ Ocean Point Resort (5 Star)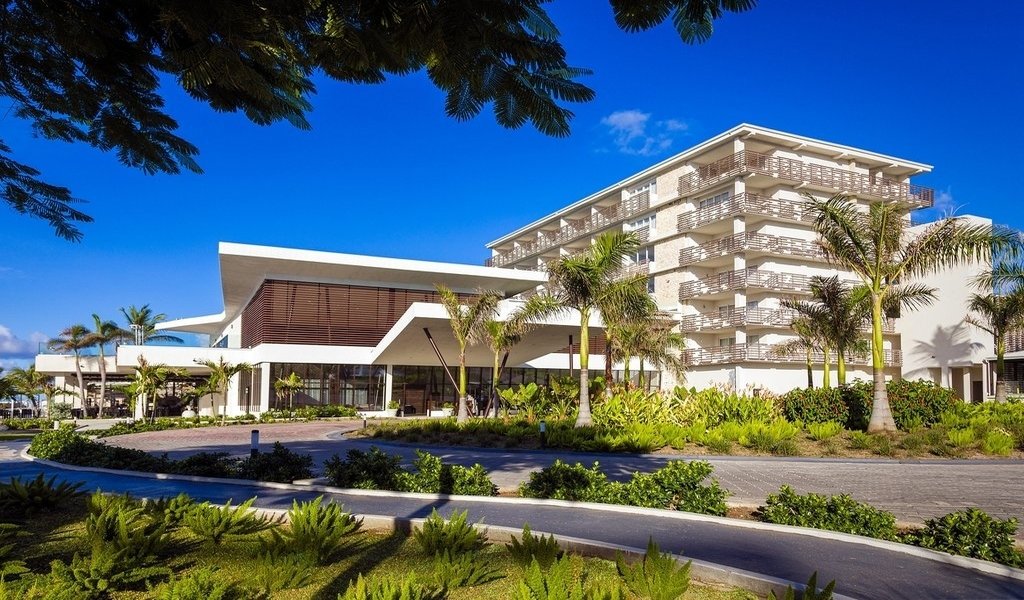 The Sonesta Ocean Point is a newly built, luxurious building. This fabulous hotel is located in the heart of Maho. Their services are amazing, the rooms and the environment are so perfect that one can not only enjoy the views but also enjoy spending some quality time in the resort.
They offer gourmet all-inclusive, food, and drink. Plenty of fun activities for adults and kids right on the premises or go ahead and discover the Maho neighborhood. Sonesta Maho hotel is on the same premises as the Ocean Point, a more relaxed and casual hotel than its counterpart, still very enjoyable.
This hotel is family-friendly and the lobby offers a bar with a casino, they also have a large game area for kids, by the lobby. Always a party at this hotel.  These two different hotels are considered one of the best hotels in St. Maarten on the Dutch side to vacation in style.
It is also 3-minute ride to the hotel from the airport, located on the famous Maho beach plane landing site. People love visiting this place over and over again. Just make a reservation and move ahead for the most comfortable trip ever. 
Porto Cupecoy Hotel, Marina and Casino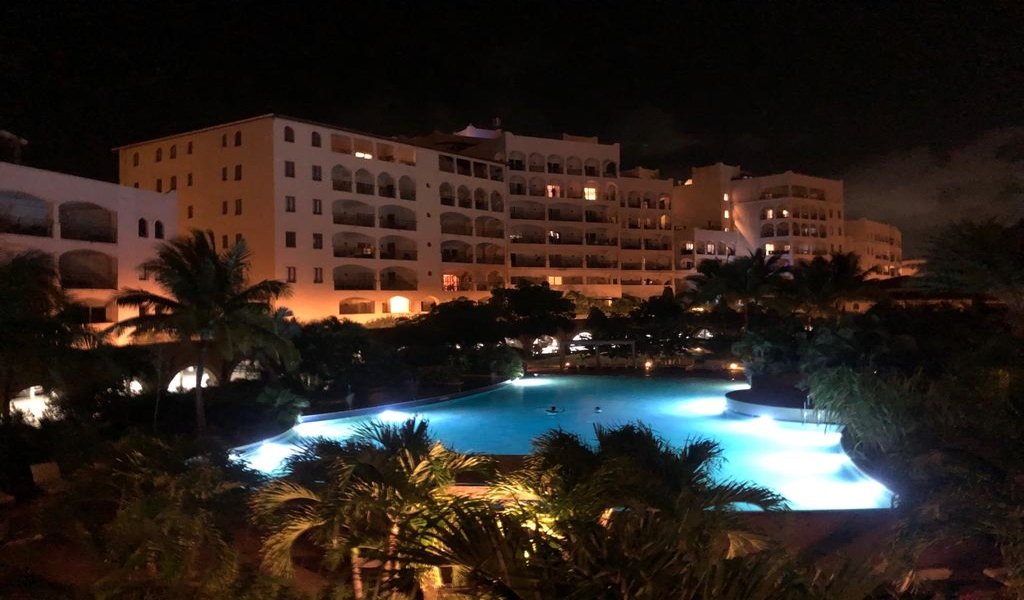 For those who are not familiar with Porto Cupecoy, the complex does not only offer a great location, 10 minutes away from the International Airport, close to several of the most popular beaches and next to the French border, it also offers a full vacation experience, thanks to The Hotel, The Casino, The Marina, and The Plaza, with several Restaurants.
The Hotel Porto Cupecoy is currently operating with 20 condos from 1 and up to 4 bedrooms. Offering three categories: standard condos with attractive prices, deluxe condos with a special view, and executive condos with outstanding views and recently furnished. Guests can also enjoy an outdoor swimming pool with a pool bar, a fitness center, and two tennis courts.
Oyster Bay Beach Resort (4 Star)
This resort is a perfect place to stay during your visit. It gives the most amazing views, the place is so calm, that one can start feeling relaxed immediately. Its scenic view is amazing and at night it looks like a paradise full of lights. 
Oyster Bay beach resort provides their customers with very high-quality service, and make's sure that they are fully satisfied and comfortable during their trip. This hotel is located right by the beach, overlooking Oyster Bay, Sint Maarten.  
It's considered its own community on the island. There are a lot of activities available at the resort that makes it among the best hotels in St. Maarten, for families and couples alike. 
The rooms are contemporary, with furnished balconies, enjoy the sea breeze. Some of the studio suites have kitchenettes, but you can always enjoy a meal or two at their international restaurant or the beach bar and grill. Free parking available. 
Divi Little Bay Resort (4 Star)
This resort has been awarded the certificate of excellence for its performance and services provided to their customers. This resort is also located in a perfect place along the beachside where customers can enjoy a room with a beach view. 
Most people love views, and they prefer ocean views. They have a lot of activities available for kids. So, parents don't need to worry about their kids having fun. They can enjoy a perfectly safe and calm environment. 
The atmosphere of this resort is very calm and casual which brings peace to the soul. Their food range is also very good. This is why most people have ranked them on the number 1 among the 12 best hotels in St. Maarten Dutch side. Great stay for families couples and singles. It is just a few minutes cab ride to Phillipsburg and Great Bay beach, shopping and dining near by. 
If traveling with kids. Divi Little Bay is a good choice. With many water activities available to adults and kids at this resort, never a dull moment just great memories, on your next vacation to St.Maarten. 
Horizon Beach View Hotel (3 Star)
This hotel is located in the heart of Phillipsburg, St. Maarten, with direct access to Great Bay beach and endless duty-free shopping on Front Street. What more do you need from a fabulous vacation property? 
There are plenty of restaurants and bars nearby, try a different venue nightly. You can enjoy the beach with the family during your stay, including the water activities geared to adults and kids, jet ski rentals, and more. 
They also offer concierge, car rentals, business center with free high-speed wifi. Parking may cost a couple of dollars. You can be sure to enjoy your vacation fully, in the comfort and the central location of this quaint hotel, not to mention the great views of the beach and the cruise port. 
Azure Hotel and Art Gallery (3 Star)
This place is best for people who love art, with an in the house art studio. This hotel is on an over a mile-long beachfront, nestled in Simpson Bay. Offering rooms with a perfect view of the beach.  The environment is as very peaceful and quiet as most people love.  If looking for excitement and nightlife it's walking distance to it all. This hotel has all the things that a person can wish for when planning a beach vacation. 
The Azure Hotel is especially famous for its services and has also achieved the certificate of Excellence award five times in a row, which helped them to earn "The Hall of Fame" award. This becomes one of the reasons that it is enlisted in the best hotels in St. Maarten. Azure hotel can offer the perfect combination of laid back and excitement on your next getaway to Sint Maarten. 
Anywhere you choose to stay on the island of Sint Maarten or Saint Martin, you can be sure the staff and the locals of any establishment will ensure your safety and enjoyment of your next Caribbean vacation.  
As these are the hotels highlighted in this article, whether for their great location or services, keep in mind there are thousands of other options on the island both Dutch and French side.  Please refer to the list below. 
Here's a list to check out: 
Holland House Beach Hotel – 3 Star 
Mary's Boon Beach Resort & Spa – 3 Star 
The Westin Dawn Beach Resort & Spa – 4 Star 
Princess Heights Luxury Boutique Condo Hotel – 3 Star 
Coral Beach Club – 5 Star 
Hotel Esmeralda Resort – 4 Star 
Princess Port De Plaisance Resort – 3.5 Star 
Pasanggrahan Royal Boutique Hotel – 3 Star